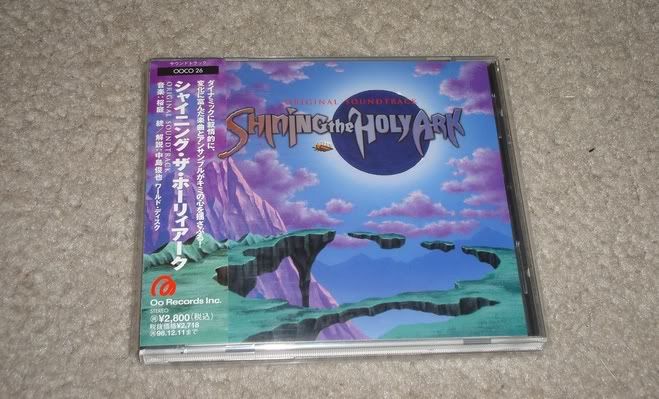 Sorry no updates for a while. Managed to score some extremely rare soundtracks today! They will be added to the collection list soon:
The Scheme: By Yuzo Koshiro (Now I have the first & second editions)
Symphonic Suite Gagharv Trilogy : The Legend of Heroes III - V
Shining the Holy Ark Sega Saturn Soundtrack
All Sounds of Albert Odyssey I
Albert Odyssey II OST
Albert Odyssey Sega Saturn OST: Legend of Eldean
Also Pictured is Neutopia, agame I have wanted to play for a long time for the Turbo Grafx.
Once again I have to thank cocoebiz for the continued EXCELLENT service and for obtaining such rare albums.