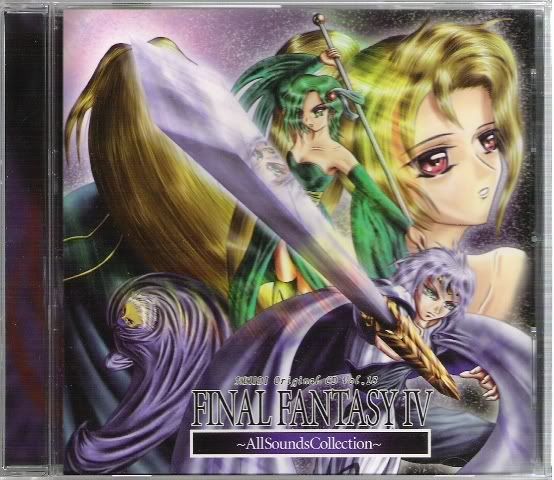 No, this is a fine example of what you may hear commonly referred to as a Douin CD. It's pretty much like someone doing fan art in Japan, or, thanks to many fans all over the world, they are becoming much more common in other areas. As game music continues to grow in popularity, you can expect the number of fan made remixes to increase as well.
The artwork may look somewhat unofficial on the above CD, but don't let that take you. The makers of Pirate game and anime CDs from what I've seen always strive to create something that looks similar if not exactly like it's official counterpart. Doujin CDs are one of my favorite things to collect. Many times you'll get some refreshing all new versions of your favorite game tracks. Doujin CDs are fan made remixes, most of which are of professional quality. Project Majestic Mix and The One Ups are examples of fantastic artits who are turning their passion for game music into incredible CDs. In the case of the Final Fantasy IV above, JM Midi not only re-created the complete FF IV soundtrack, but they also included the unused tracks, previously only available on the FF Mix CD and Final Fantasy IV Minimum album. This truly is a work of art.
So, while it may not look like this: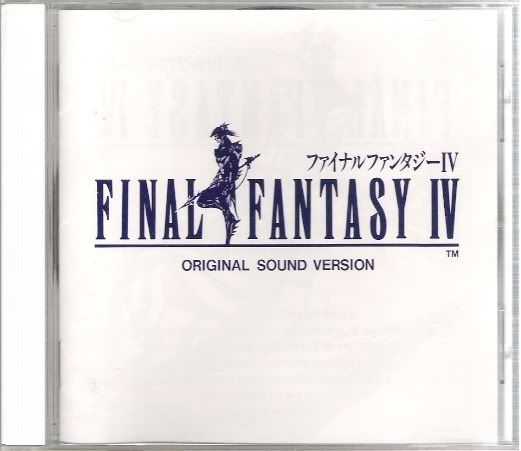 The JM Midi FF IV and other Doujin CDs definitely are not bootlegs.
While I'm at it, here is the site of my personal favorite Doujin arranger and one of my favorite game composers Atsushi Fukai:
Here you'll find examples of more Doujin soundtracks inspired by Ys, Dragon Quest, and even Dragon Spirit. One of Mr. Fukai's trademarks is creating imaginary game soundtracks, featuring all new music based on the style of a certain game or series.

Another important note:
While it is true that some Doujin CDs may be sold at a similar price as some bootlegs, they will be instantly distinguishable by their content. There are sellers on ebay though, who sell copies of douin Mangas on CD. So even Doujins have bootleggers. *Sigh*

I truly hope this has been helpful so far, and it's by no means the end of my coverage of pirate CDs.