Here is a photo gallery of the Rosemont Theatre and some other items at Play!
A sign outside the Rosemont pormoting the event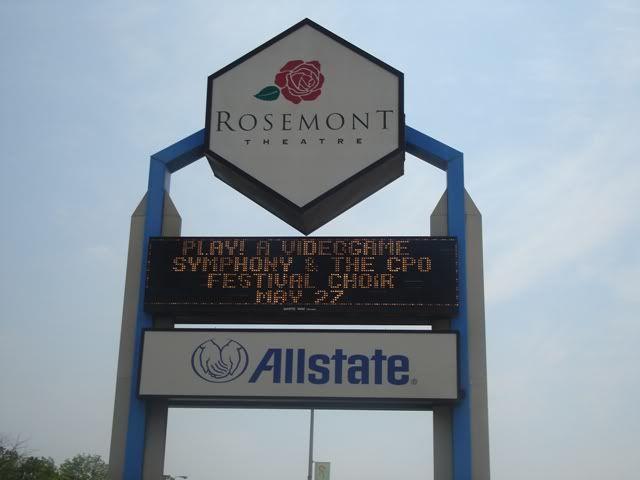 The Rosemont Theatre where the Concert was held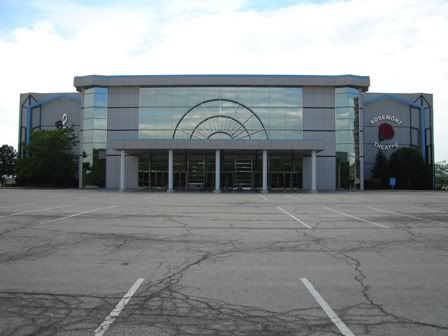 An inside view of the Rosemont Theatre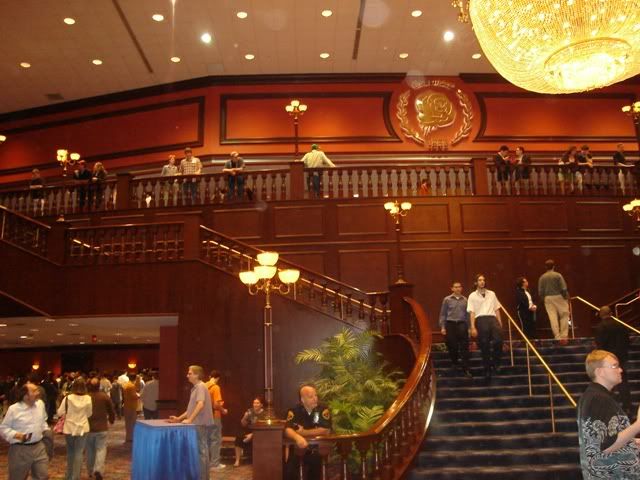 The Audience inside the theatre was huge!
The orchestra prepares to perform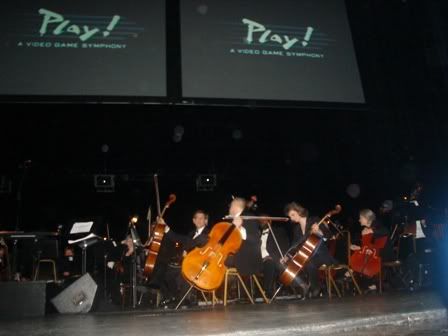 Some items on sale at Play!
Moonlit Shadow and Sailing to the World: Featuring music by Yasunori Mitsuda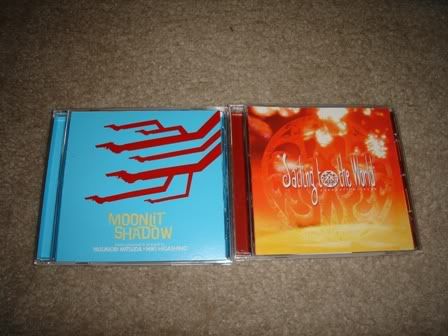 T-Shirts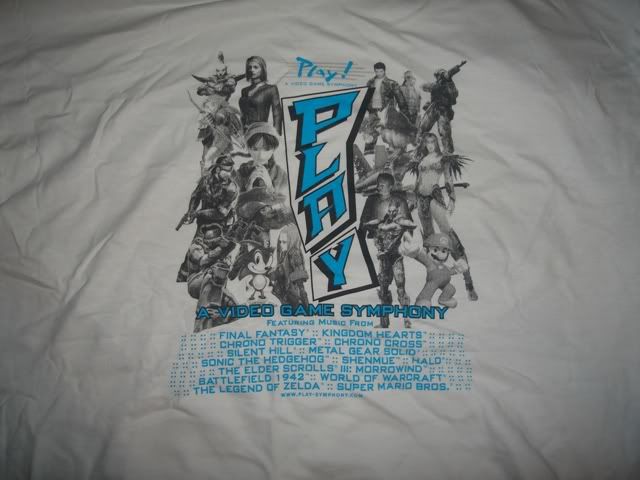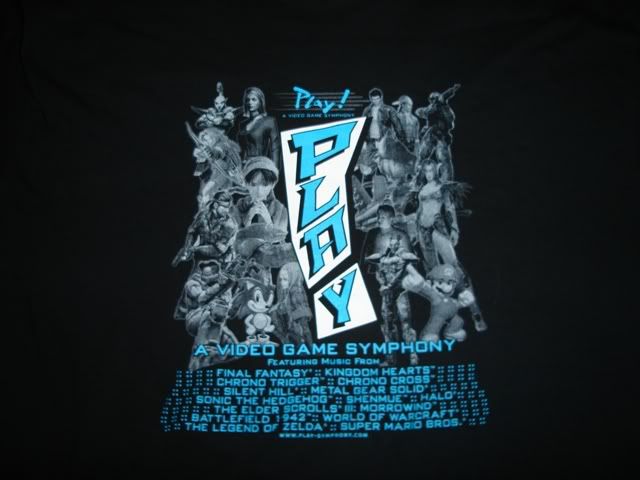 A poster promoting the event